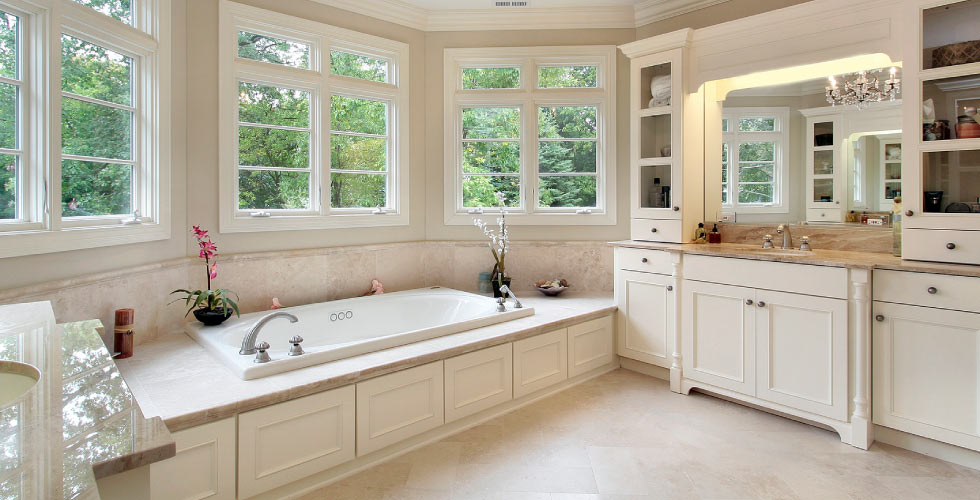 bathroom-remodel-south-pasadena.jpg
Roman tub, white painted cabinets, and stone tile floor
bathroom-remodel-sierra-madre.jpg
Modern bathroom, black vanity, glass shower enclosure, and overmount sinks
bathroom-remodel-san-marino.jpg
Standalone tub, antique brass fixtures, travertine tile floor, and art deco lights
bathroom-remodel-pasadena.jpg
Basket weave tile, framed shower enclosure, and craftsman vanity
bathroom-remodel-la-canada.jpg
Black undermount sinks, natural stone bathroom, and master bathroom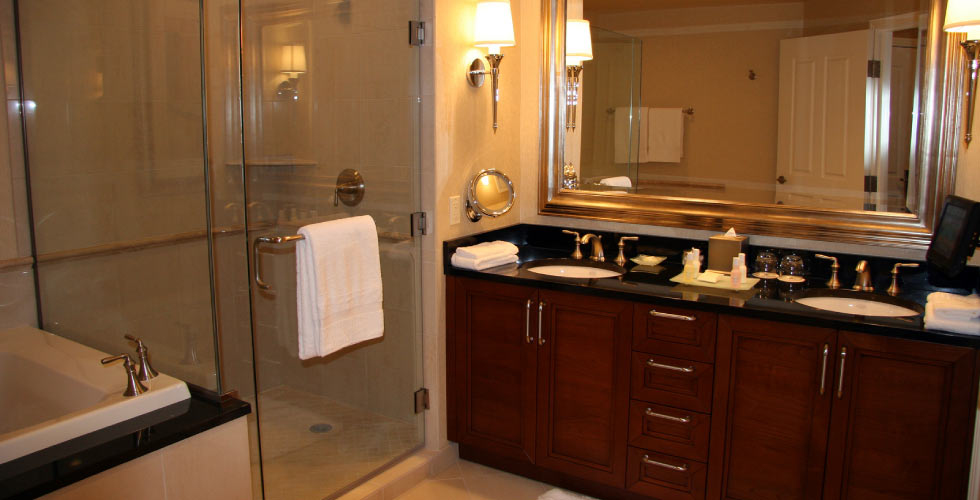 bathroom-remodel-arcadia.jpg
Frameless shower door, brushed nickle fixtures, and absolute black granite vanity
Planning a bathroom remodel in the Pasadena area? You will need to hire a general contractor, but not just any contractor (big mistake). You want a contractor with experience, a proven reliable reputation, and a contractor that specializes in custom bathroom design/build.

Whether you are ready for a simple bathroom makeover or a complete renovation of the master bathroom. Our designs, ideas, and team of professionals can create the comfortable space you've dreamed of. Guest baths, kids baths, laundry rooms, utility baths, private baths, spa baths, or master suite baths… Our experience and careful planning ensure a beautiful result. Let us come to you to discuss the possibilities. Consultations are complimentary.

During our 25 years in business, we know how important it is to hire the right contractor for the right job. In our experience, most general contractors do not have the knowledge, training, or skills to take on a kitchen or bath renovation. It takes a keen eye for pre-planning, design, details, and the talent to pull it all together to create beautiful, comfortable living spaces.
Licensed by the Contractors State License Board:
Lic. B # 710102
Fully Bonded and Insured